Our powerful software suite revolutionizes Population Health Management.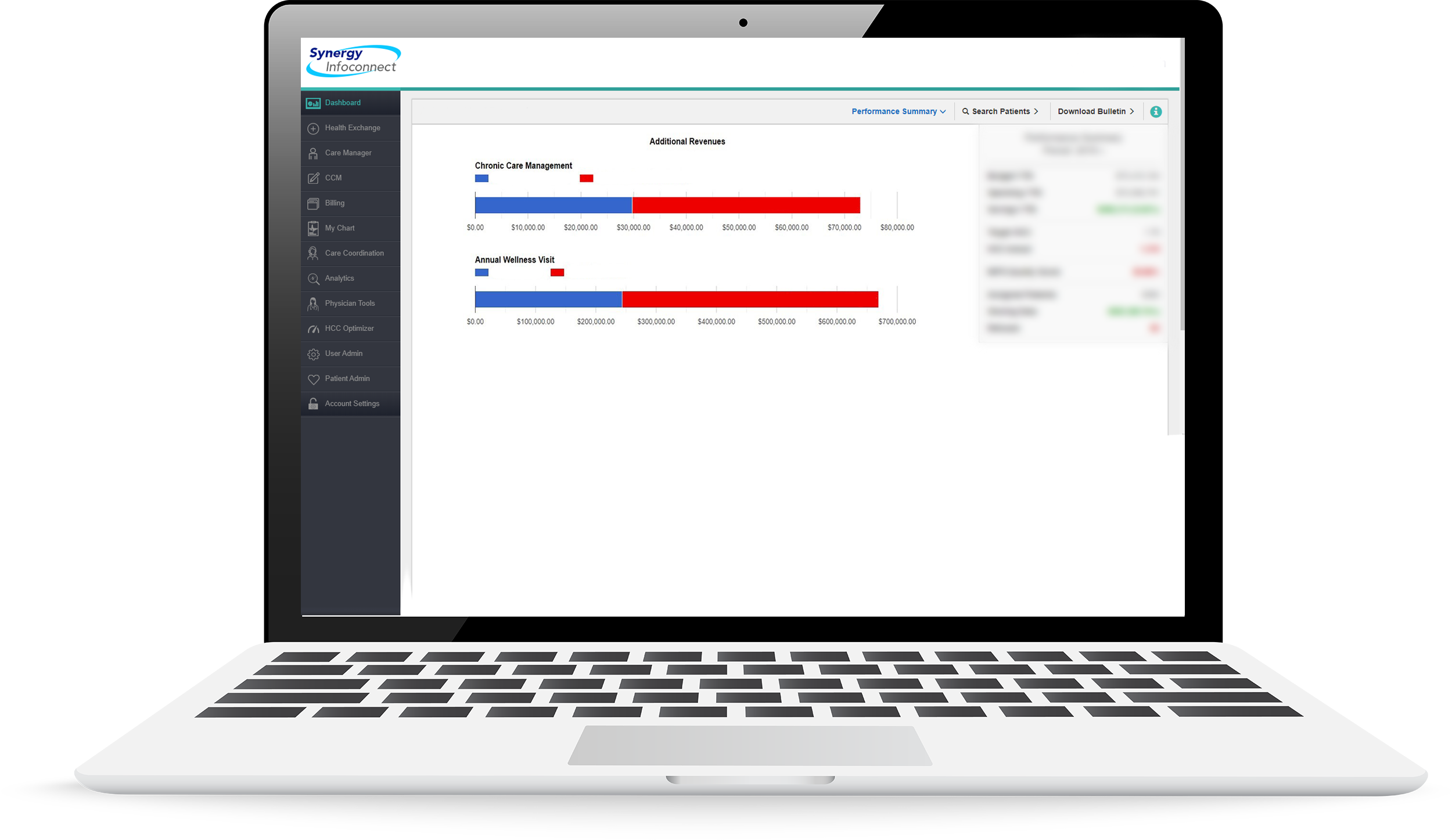 Welcome To Synergy Infoconnect
Healthcare today aims to improve quality of care and patient experience at a reasonable cost. It is well-known that more expensive care is not always the best care. Adverse events such as ER visits and readmissions are often symptoms of care-delivery fragmentation and interventions that occur too late in the disease process. Population health management, including risk stratification, evidence-based preventive care, and early intervention, in combination with care coordination are crucial to improving patient health.
Our innovative solutions empower providers and health care organizations, such as ACOs, to manage patient populations based on best practices. We strongly believe that our products will lead to healthier patients that require less costly services.
Ultimately, our solution will significantly reduce overall population health management costs.
Michael Blaho
President
Michael has over 27 years in corporate sales; however, his real brilliance is customer service with a 95% customer retention rate throughout his sales career. Michael has worked for national and international companies, including several fortune 500 companies. He frequently secured and managed clients with annual revenues in the hundreds of millions of dollars and successfully created solutions to fit their particular financial needs and aide them in forecasting for their future. He has distinguished himself amongst his peers by earning numerous awards such as Top Broker (earned in a mere three months), International Salesman, and Top Representative in the Region. Many of the companies have created positions specifically for Michael tailored to his unique skillset — a master at strategic alliances, networking, and customer service. He has worked in a variety of industries which give him a broad base of experience in which to interpret and support his customer's needs. Michael has spent over 15 years working specifically with the medical community.
Dr. Yen Nguyen
Chief Medical Information Officer
Dr. Nguyen completed his medical education at New York Medical College. After his residency in Internal Medicine, he worked as a hospitalist at Kaiser Permanente in San Jose before joining Paragon Physician Medical Group, a hospitalist company in Santa Clara County. As a managing partner of the group, he developed and analyzed performance and utilization metrics. He also served on utilization and quality review committees at the hospitals. He has been involved in many IT initiatives at the local hospitals. He consulted for Plum Healthcare to develop post-acute care program to improve the care at their skilled nursing facilities and reduce hospital readmissions.